New Vision of Crypto Payments
All your transactions and cryptoassets on the tip of your finger. Blockchain has never been easier to use.
Accept cryptocurrency
Accept payments and investments from clients in BTC, ETH, LTC, XMR and DOGE.
Mass payouts
Make
mass payouts
to your clients in the desired cryptocurrency.
Confidentiality
We do not store clients` data and we protect your anonymity.
Start accepting cryptocurrency and increase your clients base up to 23%
Create a Wallet
In a few minutes, create a wallet that supports the most popular cryptocurrencies and manage it
New Abilities
Check cryptocurrency rates and store, send and receive funds directly without intermediaries and commissions.
For Your Business
Sell your goods and services for cryptocurrency, pay salaries to employees and pay for services of other companies.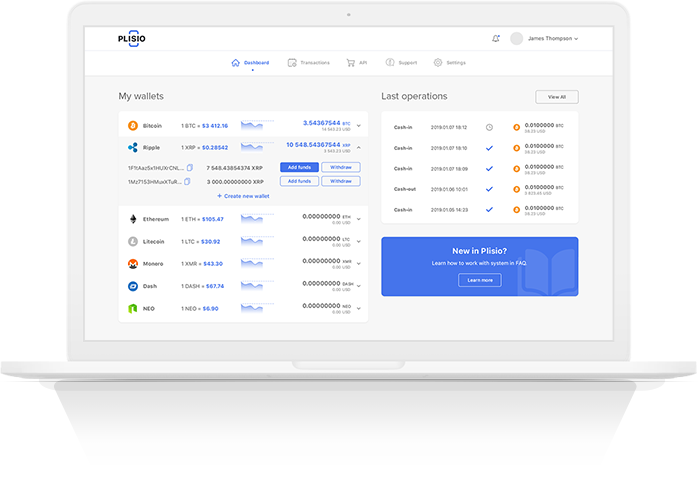 Mass Payouts
Many transactions, no matter how many, can be combined into one big operation and automate this process.
Automation
Send hundreds or even thousands of transactions to your customers or employees. Setup takes only a couple of minutes.
Simplify the Work Process
Organize mass payments, focusing on the needs of your business, and do not waste time and clients.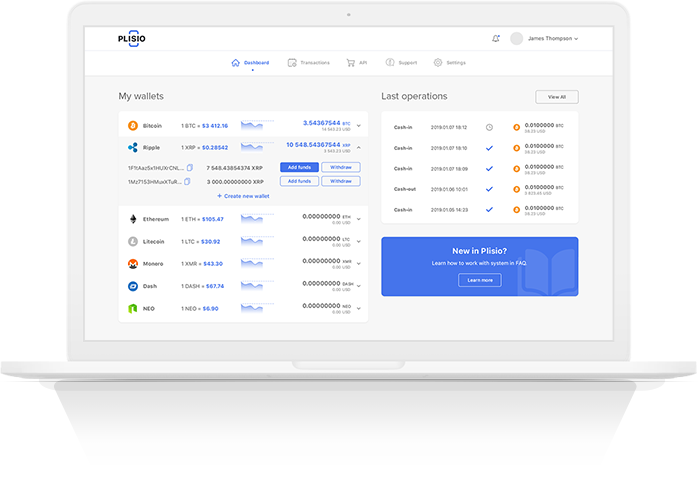 Transactions History
All transactions of your account with full details, located in one section with convenient search and filters.
Convenient and Fast
Using the transaction history, you can easily monitor all transactions, payment details and the status of specific transfers.
Your Bookkeeping
Keep track of your expenses and company revenues using sorting, filters, and search operations. Keep your finances under control.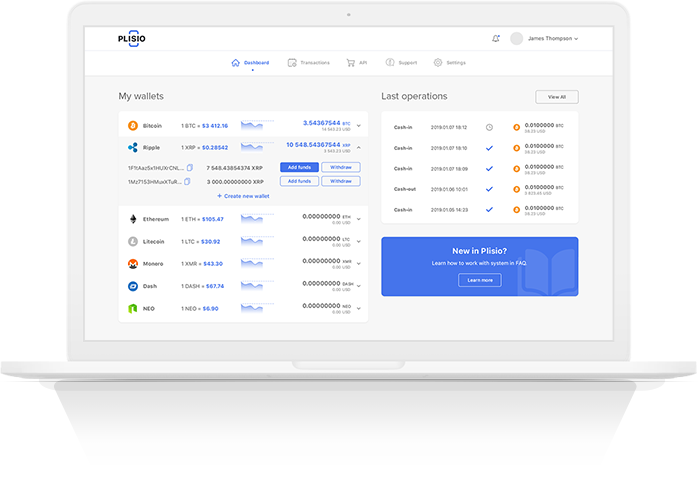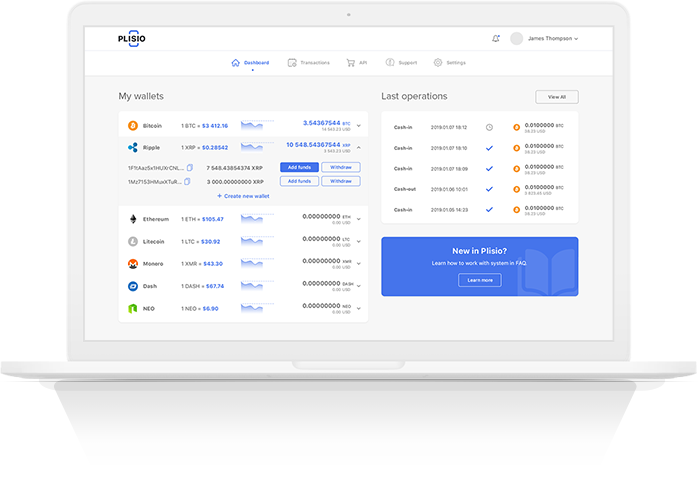 Your Anonymity and Security
Encrypted SSL connection via HTTPS protocol, two-factor authentication, and trusted IP addresses.
We store transaction information for as long as it is required to make a payment, and then we delete it.
We respect the confidentiality of our customers and do not require proof of identity. Your payments remain anonymous.
HTTPS Protocol
Your passwords are safe
2-FA
Extra protection of your funds
SSL Certificate
Your passwords are safe
Trusted IP
Log in via trusted IPs only
Get advantages that 92% of your competitors do not have
Connect to Plisio and start accepting cryptocurrency in your store, ICO or other platform today.
Sign up for free in 2 clicks
Easy setup in 2 minutes
Tech support 24/7